Bruger, Stefan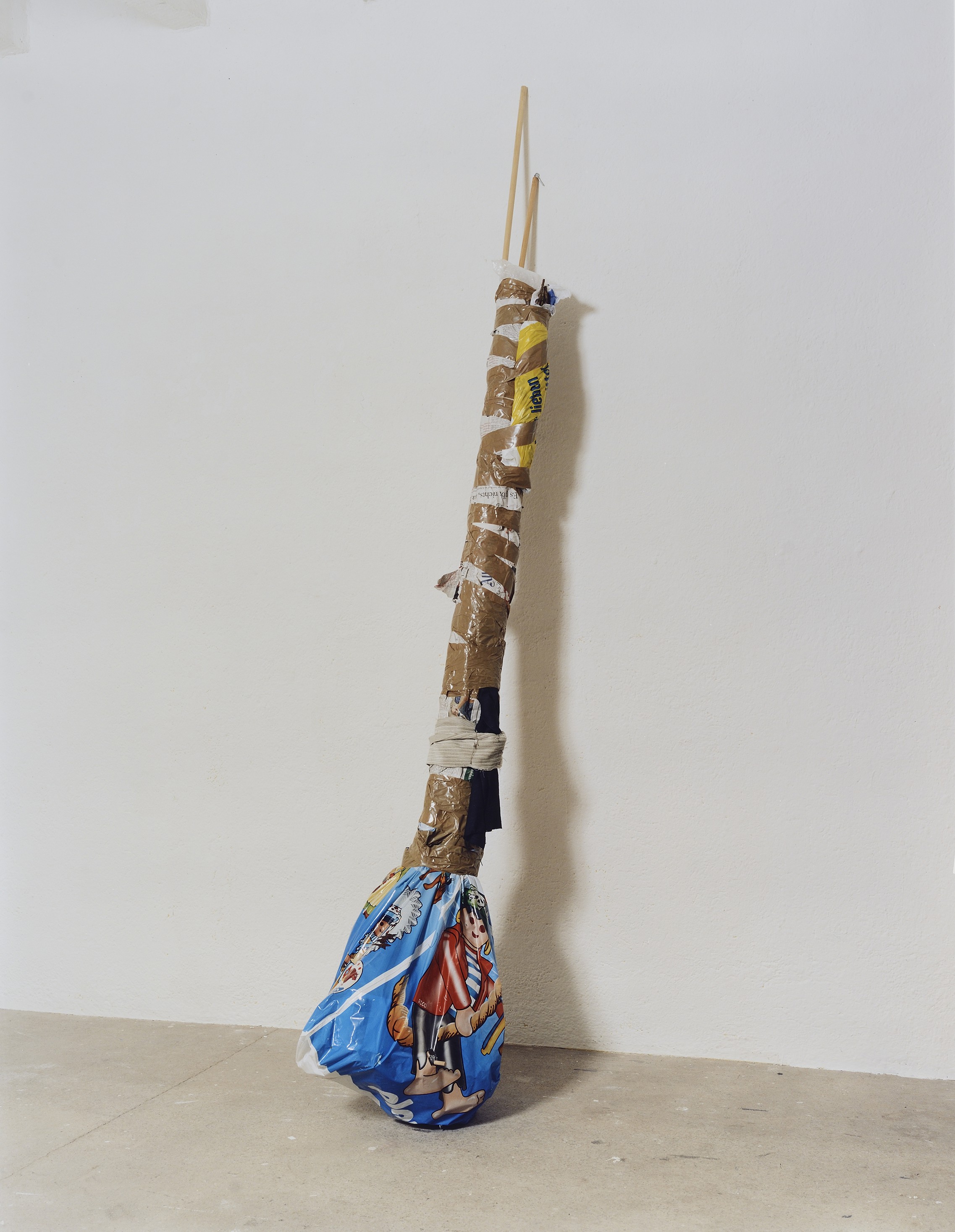 Born 1977 in Müllheim / Baden, Germany, lives in Zurich
Stefan Burger belongs to the generation of neo-conceptual artists who emerged in the 1990s and who, like the already classic conceptualist generation of the 1960s and 1970s, focused primarily on issues related to the production and presentation of artwork. One important difference between the younger and older generation, however, is humour. With only few exceptions (e.g., Jiří Kovanda), classic conceptual art was a serious affair.
The works of Stefan Burger are characterized by humour. At the very beginning of his career, he created a reference to the Polish artist André Cadere, who died in Paris in 1979. Cadere constructed bars from painted homemade wooden parts that he then displayed at the exhibitions of prominent artists or in public spaces without being invited to do so. He intended his works to be subversive acts that attacked artworks as marketable goods. For these reasons, Cadere refused any documentation of his actions that might earn money. In 2008, Burger produced a bar similar to Cadere's and placed it in the same spot as Cadere had earlier. However, unlike his predecessor, he had colour photos made that he then displayed with the title Genova—Boccadasse / lunedi 12 Maggio 1975. "By repeating Cadere's canes in Boccadasse, also with a romantic sunset as a backdrop, I wanted to draw attention (somewhat sorrowfully) to an era in which similar radical concepts still had some meaning or rather logic," Burger commented on this event.
In 2008, Burger poured cement into plastic shopping bags and hung these "sculptures" on wooden stands in his workshop. He exhibited a large-format photograph of this concept at a subsequent exhibition and named it Runaway Sculptor—a humorous homage to yet another conceptual artist, Bas Jan Ader, who disappeared in 1975 without a trace.
Another of Burger's actions, this one held in 2009 in a Zurich gallery, was humorous as well: it featured a chair with a zippered cushion that things can be stored in. The gallery workers had to sit on the chair until it was sold. The title of the event was Breeding device for small groups in the art system. The term "breeding" can also be understood as "to sit on eggs", but who will sit on the eggs until the chair is sold? Nobody really knows.