Calle, Sophie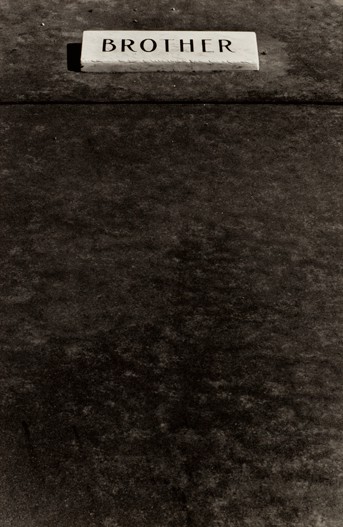 Born 1953 in Paris, France, lives in Paris
Many years before Facebook and WikiLeaks, websites that often blatantly encroach upon the intimacy of others, Sophie Calle became involved in the unbelievably compelling and adventurous invasion of her own privacy as well as others'. After travelling for many years, she returned to her home in Paris in 1979. So that she could rid herself of the feeling of estrangement, she began to observe people passing by. Sophie then documented her exploratory activities with photos and hand-written journal records.
Then in 1981, she asked her mother to hire a detective to follow her. Calle moved around the city, met with friends, visited cafes, and invited people to her flat. As a result of the honest work of the detective, the life of this artist was carefully documented in The Shadow. However, is it still a record of authentic life, or just fictive, when the artist knew that she was being followed? And how does our behaviour change in such a situation, and does anything change at all when we know we are being followed? This is a question that has become more current in a world that is interconnected with websites.
In the same year, 1981, Calle was again flooded with ingenuity: she employed herself as a maid at a luxury Venice hotel, allowing her to explore the intimate lives of the guests. Thus another example of photo documentation and hand-written notes appeared which she exhibited in an imposing installation entitled The Hotel. The artist encouraged the audience to do the same: explore the intimate lives of other people.
Sophie Calle, who, among other things, inspired the famous American author Paul Auster to create the character Maria in his novel Leviathan, attracted attention in 2007 when she represented France at the Venice Biennale with the installation Take Care of Yourself. Shortly prior to this, her boyfriend had announced to her by email (how else?) that he was leaving her. The message ended with the sentence "Take care of yourself." Calle asked 107 women of various nationalities and professions—authors, dancers, judges, singers, psychologists—to interpret this email. Some of them wrote, painted and drew, while others sang or danced. The artist then documented everything, and presented it to the curious public in Venice. An effort to enter the intimate sphere of the other has long since been a source not only of wild fantasy, but also art—however, Calle is one of the first to acknowledge this in public.