Feldmann, Hans Peter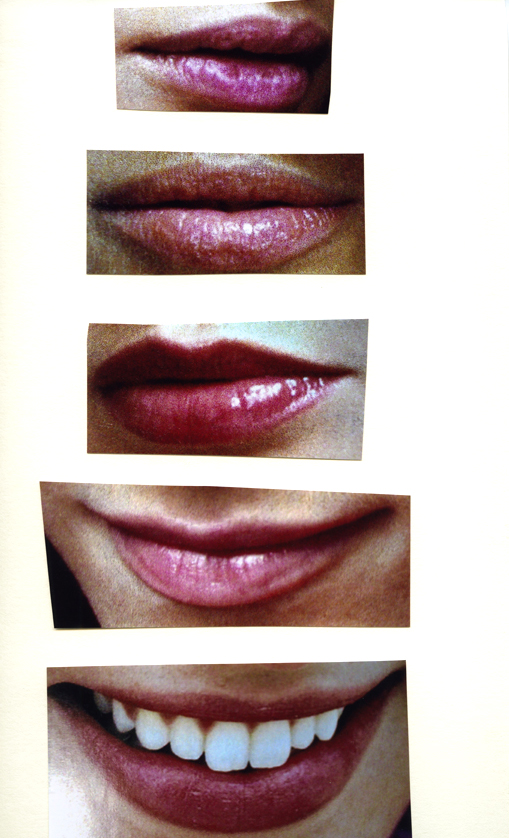 Born 1941, Hilden, Germany, lives in Düsseldorf
"I steal images," states Hans Peter Feldmann. Indeed, when he stopped painting in 1968 and took up photography, he approached it in a conceptual manner. He has pursued a particular concept that could be described as an attempt to understand the degree to which our perception of and ideas about the world are filtered through and determined by photographs. Is the seductive shape of women's legs imprinted on our memories by reality or by the photographed advertisements?
Feldmann spends most of his time browsing newspapers, magazines and books at flea markets, used bookshops, and antiques shops. He seeks images and objects without regard to aesthetic judgment and does not distinguish between mass produced objects, kitsch, waste, or high art. For him, everything is interesting subject matter, not only photographs, but even everyday objects like cake pans. He pieces together hundreds of photographs, drawings, documents, and objects into collages: strawberries and the seductively exposed knees of seated women as seen by the advertising camera, cake pans from the 1950s, and colourful highheel shoes. Advertisements, memories, imagination, and reality merge and become the images stored in our minds, and, in this way, become collective.
Only rarely does Feldmann take a photograph himself, for example, when he photographs the view from a hotel room where he spent the night. Which image was written into our memory: the original or the one captured by the camera? Feldmann's series of 72 black-and-white photographs, All the Clothes of a Woman (1974) is legendary. Each photograph shows one article of women's clothing, such as a skirt, a bra, or stockings. His series of 101 portraits from 2001, documenting the 100 years of human life starting with a newborn baby, is unforgettable. Exceptionally, Feldmann even takes up the brush. When he does, he paints pin-ups or a large-scale copy of Michelangelo's David in yellow and exposes this embodiment of high art to the hustle and bustle of everyday city life.
Feldmann's work is literally obsessed with the everyday and the familiar. "In a day, you can experience ten minutes of happiness," says this explorer of our memories. "To me, it is the rest of the day that is interesting, the 23 hours and 50 minutes that don't contain any notable experiences, that don't have any happy moments. This is what life really is."