Kraan, Helena van der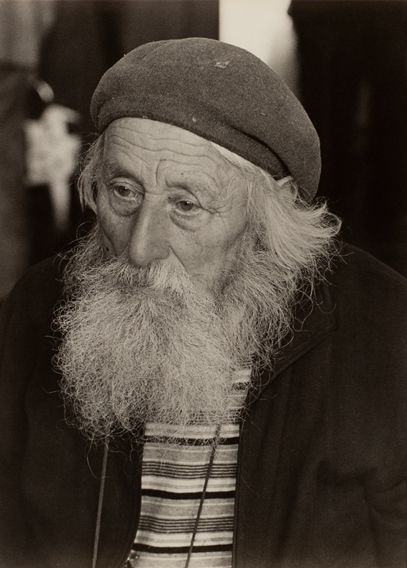 Born 1940 in Prague, lives in Rotterdam
In his famous project from the 1920s, published as the book Face of our Time, photographer August Sander produced a comprehensive series of human portraits in order to present a "true psychology" of the era and its people through the "pure configuration of light". In their soberly distant but also appreciative depiction of the subjects, his photographs possess certain parallels to the works of contemporary Rotterdam-based photographer Helena van der Kraan. But where Sander identifies various "human types", Kraan's photographs present their shared humanity. She does not physiognomically differentiate the existing social order, but shows the psychological and aesthetic intersection of man and world.
The faces are marked by life and are a mirror of a temporary state. Kraan captures all this photographically, in one single moment. The photograph becomes a new constituent part of the living world. Van der Kraan: "A portrait does not represent a memory, but the beginning of a new existence as image. The landscape of the face no longer changes; it has been fixed in another material. This fragment of a life becomes self-sufficient and is brought back to life in the mind of the viewer."
They are calm images of people from everyday life: members of the photographer's family, friends, acquaintances, people from chance encounters. They stand in stark contrast to the shrill colors and smoothly retouched faces found in the photographs of celebrities and models we know so well from the covers of television and lifestyle magazines. Van der Kraan's black-and-white photographic works are determined by the natural lighting conditions at the places where they were taken.
On the occasion of her 65th birthday in 2005, the Czech-born photographer living
in the Netherlands was given her first comprehensive retrospective. Portraits, still-lifes and documentary photographs have been repeatedly described as showing the "beauty of the everyday". They contain a today-rare authenticity that lets the viewer feel he is in good hands, sentimental and hopeful in his ancient search for truth.