Nyman, Michael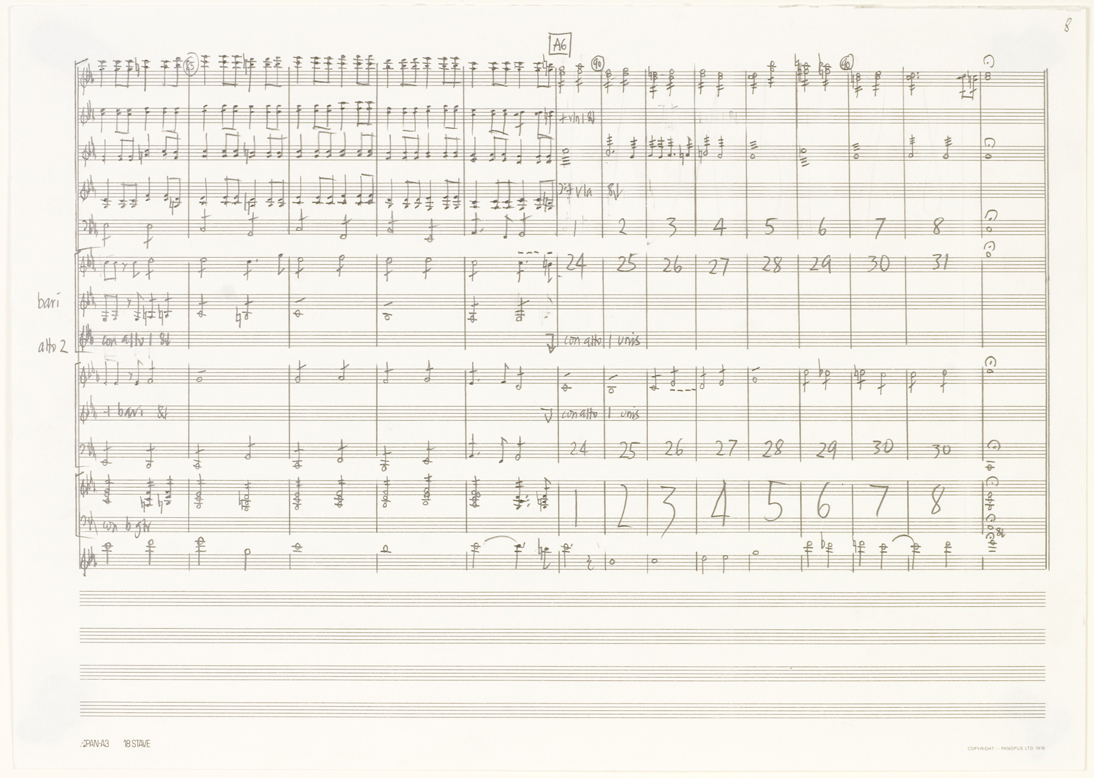 Born 1944 in London, lives in London
In the wake of modern pop culture's towering importance and swirling mélange, it is sometimes easy to overlook the influence that classical and traditional music has had on composers, artists and movements in general. Art in the twentieth century was intimately interwoven with each and every one of its various disciplines, resulting in numerous crossovers and crossbreeds between these worlds and causing the avant-garde to permeate into pop.
Michael Nyman's work embodies this multifaceted approach by contemporary musicians. He has built a career and a reputation upon a wide array of vastly different projects, ranging from operas, string quartets, choirs, symphonic orchestras, and numerous celebrated movie soundtracks (for films by Peter Greenaway, Michael Winterbottom and Jane Campion) to collaborations with other musicians such as Damon Albarn and the Flying Lizards. More importantly, however, he has written librettos, performed with bands, conducted several ensembles, been an insightful musicologist and critic, and more recently has worked as a photographer and filmmaker.
Besides writing the libretto for Down by the Greenwood Side and enjoying a notable career as a music critic, Nyman's many artistic highlights include operas such as The Man Who Mistook His Wife for a Hat and Facing Goya, and he has composed ballet music as well. While much of his work is spread across various platforms, he has maintained a steady output with the Michael Nyman Band, which is the incubator for most of his experimental and innovative compositions.
In 2008, Nyman published the photobook Sublime, which marked the debut publication of his prolific photographic and video archives—a parallel artistic interest that he calls "accidental artworks". More recently, he completed a shot-by-shot remake of Dziga Vertov's classic Man with a Movie Camera. Nyman's visual work both in photography and film has been exhibited at various public institutions and has led to collaborative projects with Mary Kelly, Bruce McLean and Kutluğ Ataman—and so Nyman's interest in the works of Miroslav Tichý is hardly surprising. Being a confessed admirer of the Czech artist, he has not only performed a piano concert with Tichý's images projected overhead, but has decorated his own house with Tichý's photographs and has considered the idea of creating an opera based on his life and work.