Quinn, Marc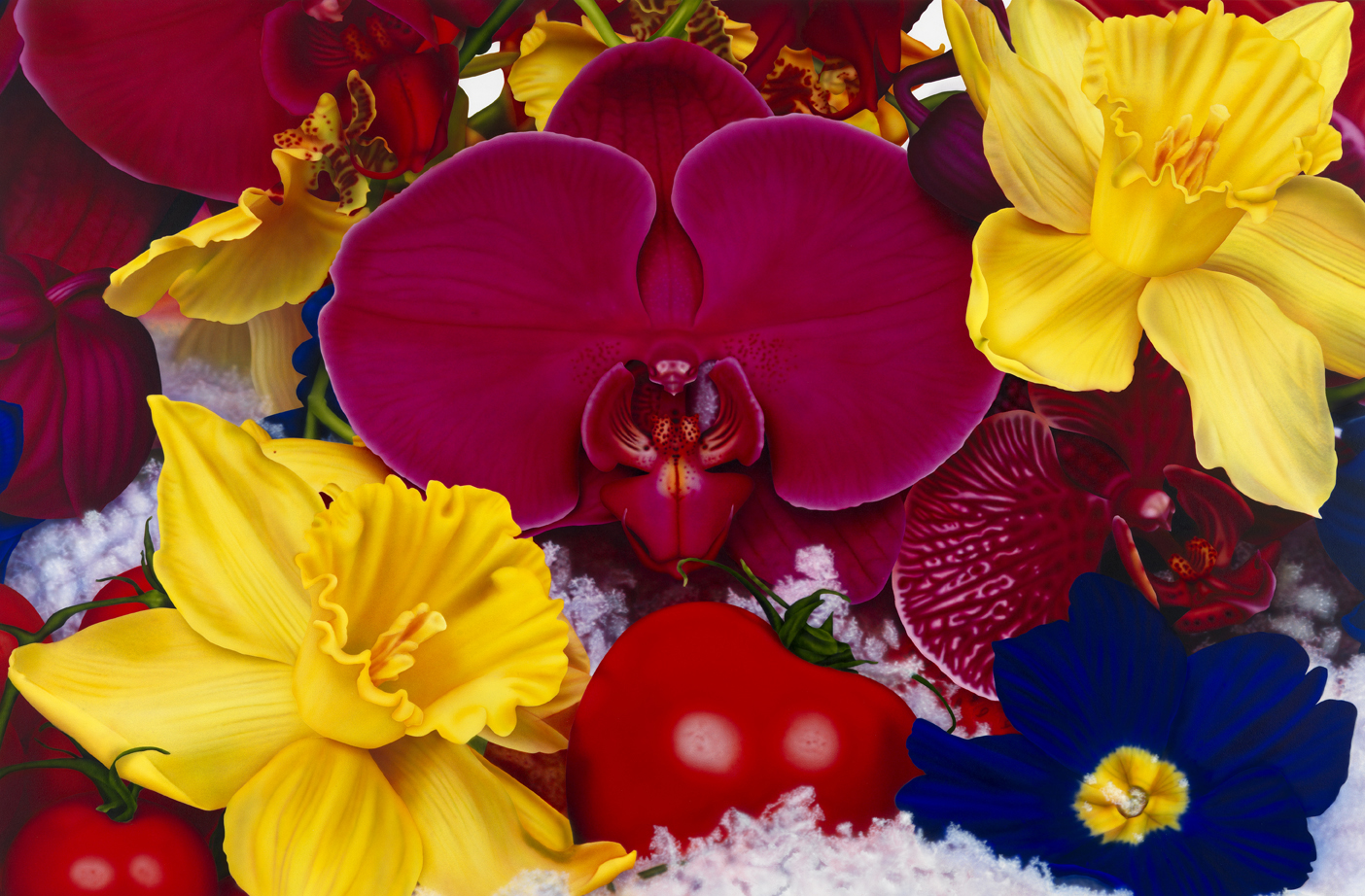 Born 1964 in London, Great Britain, lives in London
His works are spectacular, his materials un­precedented, and his statements sometimes even shocking. For five years, he drew his own blood and stored it in the refrigerator so that he could finally create his own portrait. In 1999, this sculpture from frozen human material was exhibited with the title Self, and it was immediately purchased by the art col­ lector Charles Saatchi, one of the most influ­ential patrons of the then new wave of British art known today as the "Young British Artists". This particular art movement, represented not only by Marc Quinn, but also by artists such as Damien Hirst and Tracey Emin, set out to embrace the last taboos of Western society—death, illness, and the transient nature of the body.
During another event in 2000 at the prestigious fashion company Miuccia Prada in Milan, Quinn froze a garden so that the plants were suspended in their flowering state with­ out succumbing to the process of withering and dying. They remain alive forever in their unalterable state of beauty and colour. This exhibit, entitled Garden, consciously evokes the notion of paradise—a paradise that can be created only at the expense of lifelessness. Everything alive succumbs to death, the same as a frozen portrait that changes into a puddle of water when there is a power outage. This is the paradoxical phenomenon—i.e., when eternal beauty and perfection are possible only at the expense of death—that the artist wants to create. This is why he has flamboyant pictures painted based on the photographs of the frozen flowers—as if he wanted to imprint the transient beauty of the world into our memory. However, isn't precisely this attempt to rip life out of its cycle of mortality (if we think of Egyptian or ancient portraits of the dead) the basis of European art?
Since 2006, Quinn has been working on sculptures of the model Kate Moss, a modern embodiment of beauty and perfection. One of these marble sculptures showing her other­ wise perfect body in a contorted yoga pose with legs and arms behind her head bears the title Sphinx. In 2008, Quinn unveiled a sculp­ture of the model made of gold, apparently the largest sculpture of pure gold to be created since the era of Ancient Egypt. A heated debate took place in 2007 when Quinn exhib­ited a nude sculpture of pregnant Alison Lap­ per, who was born without arms, on a plinth in Trafalgar Square in London. Ancient statues without arms are common, but real living people? Very few artists have dared to chal­lenge this taboo in contemporary art.